Welcome to flashtowerdefence.com - your home for the best free online flash tower defense games.

More Tower Defence Games
80,029 plays
A highly improved new part of Zombie Tower Defense! Now with a total of 7 towers and a lot more news. Graphics are not that much improved but the strategy aspect is. Also cool: After you've finishe...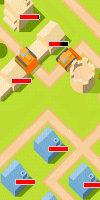 7,844 plays
You are commander of defensive forces.You must defend all 12 sectors of village from invaders. You have building materials, 3 types of towers and mad-kamikaze-villagers at your command. Good luck!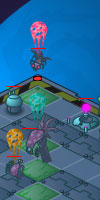 7,340 plays
A space tower defence game, protect your platform against invading aliens. As the titl says, most of those will come in with a parachute so make sure your air defence works well! Eliminate the inva...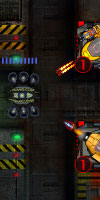 10,750 plays
Build towers and survive through 51 hardcore waves of aliens that heal themselves, haste other enemies, split into more enemies and freeze your towers in Gondar defense. Select towers to build by l...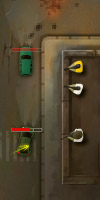 20,375 plays
A gang wars tower defense game also known as Homeboy Heroes. When they start moving in on your turf, itís time to welcome them with open gunfire. Click on the warrior you want/can afford and place ...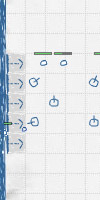 10,650 plays
A fast and fun-paced tower defense game with maze and path modes. The game may look a bit boring but the hand drawn style works and strategy is really important in this game.