Welcome to flashtowerdefence.com - your home for the best free online flash tower defense games.

More Tower Defence Games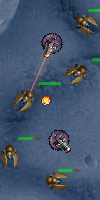 9,510 plays
A visually stunning game. Only one map and a few towers but that's enough to keep you busy for a while. The Money Tower is a very useful one. You can upgrade each tower's range, damage and reload t...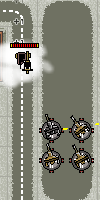 11,507 plays
The Fall of Berlin. Sequel to the WOII tower defence game Stalingrad. This game is larger and more difficult. This time you'll also have to research, build factories, tanks and more. Good luck on y...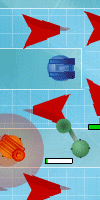 7,034 plays
Seems to be just a copy of Trench Commander with different graphics. Not that special since it's pretty easy. But this is v1.0 so let's hope the difficulty will change in the future.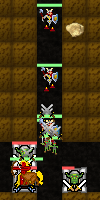 9,549 plays
Instead of towers you need to build lairs that produce troops like goblins, centaurs and vampires. This time you cant build next to the path like you used to do in other games. Give it a try!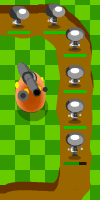 10,338 plays
A towerdefence game sponsored by Fanta, the game goes a bit slow unfortunately. Make sure you buy shields for your towers in case a boss explodes next to one! Defend the soda factory for as long as...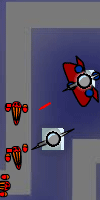 10,644 plays
Build your towers out of different elements, allows you to completely customize those towers, just like it's little brother: WhenHellFreezesOver. This game is better balanced and has a very nice map.