Welcome to flashtowerdefence.com - your home for the best free online flash tower defense games.

Click the menus to choose a flower or defensive unit. Move the mouse to select a location, the blue highlight shows where units can be placed. Click again to place the unit. Plant flowers to attract more lumins. Spend lumins to buy new defensive units. Click existing defensive units to buy upgrades. Your defenses will attack and destroy the invading Muck Beetles. Experiment with different units and locations to maximize your defenses.
More Tower Defence Games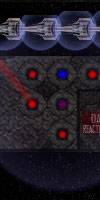 7,171 plays
The towers in this game are all colored lasers that vary in price and upgrades, very nice towers overall. The level is a bit boring though and so are the enemies, they're always the same. Also, you...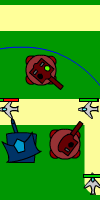 7,900 plays
As the title says, the game is very basic. Graphics are really bad but the gameplay is good. Build and upgrade, the enemies come from the right top corner.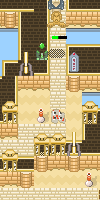 9,822 plays
A unique mixture of puzzle & defense. A match three game like bejeweled on the left, building towers happens on the right. Inspired by the popular Puzzle Quest, complete chains of 3 to 5 runes, the...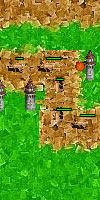 8,559 plays
Build your towers smart against the different waves. The background-graphics are a bit overdone so I doesnt look too good.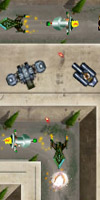 9,191 plays
Place towers, robots and traps to prevent the tanks from coming to the end of the maze.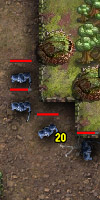 57,470 plays
Protect your gemstones from greedy creeps. Build and upgrade towers on different types of land to protect your collection of shiny gems.