Welcome to flashtowerdefence.com - your home for the best free online flash tower defense games.

Click the menus to choose a flower or defensive unit. Move the mouse to select a location, the blue highlight shows where units can be placed. Click again to place the unit. Plant flowers to attract more lumins. Spend lumins to buy new defensive units. Click existing defensive units to buy upgrades. Your defenses will attack and destroy the invading Muck Beetles. Experiment with different units and locations to maximize your defenses.
More Tower Defence Games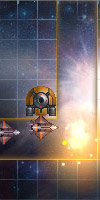 28,982 plays
Deep space, tower defense, big explosions, lots of different alien ships, multiple ways of gameplay. Try to defend human space station from incoming alien horde. Astrobase Defense is not an ordinar...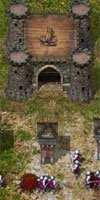 166,810 plays
A large tower and turret defense game. Build and upgrade towers and train units to fight the incoming enemies.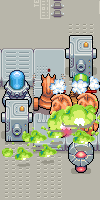 35,747 plays
PC.DEfence is a strategy game with an exciting pixel art graphics combining classical tower defense gameplay with inconvenient story line. Evil viruses are coming out from usb stick to destroy your...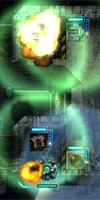 9,742 plays
Ionic is a beautiful science fiction tower defense game. Build turrets to stop the enemies that attack from the side. An original and challenging strategic war game, easy to learn, hard to master. ...

8,561 plays
A unique tower defence game where you build towers on the bottom of tree branches to stop the falling boulders.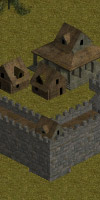 13,786 plays
A strategy game in the Darkness Springs universe: Defend your village against waves of evil monsters. Build armies, walls and towers to protect the village center. Place your towers to defend your ...