Welcome to flashtowerdefence.com - your home for the best free online flash tower defense games.

Click the menus to choose a flower or defensive unit. Move the mouse to select a location, the blue highlight shows where units can be placed. Click again to place the unit. Plant flowers to attract more lumins. Spend lumins to buy new defensive units. Click existing defensive units to buy upgrades. Your defenses will attack and destroy the invading Muck Beetles. Experiment with different units and locations to maximize your defenses.
More Tower Defence Games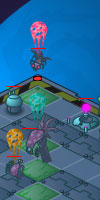 7,495 plays
A space tower defence game, protect your platform against invading aliens. As the titl says, most of those will come in with a parachute so make sure your air defence works well! Eliminate the inva...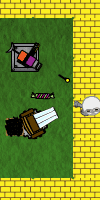 7,745 plays
A (late) Halloween game, of course candy towers and a lot of funny creeps. But also some good strategy and a lot of different towers in 8 levels with multiple waves.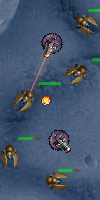 9,097 plays
A visually stunning game. Only one map and a few towers but that's enough to keep you busy for a while. The Money Tower is a very useful one. You can upgrade each tower's range, damage and reload t...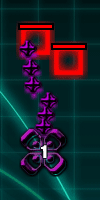 6,591 plays
A nice space tower defense game, build your towers to stop the vector shapes from reaching the bottom of the screen.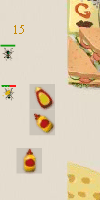 5,820 plays
Just like Antbuster and Picnic Panic, in this game you need to defend against ants who are about to ruin your picnic. build a maze of towers like DesktopTD!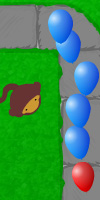 25,812 plays
The famous and addictive Bloons games have their own tower defence game now! Pop the bloons, it gives you some very nice and useful towers with a few upgrades. Very colorful game...