Welcome to flashtowerdefence.com - your home for the best free online flash tower defense games.

Click the menus to choose a flower or defensive unit. Move the mouse to select a location, the blue highlight shows where units can be placed. Click again to place the unit. Plant flowers to attract more lumins. Spend lumins to buy new defensive units. Click existing defensive units to buy upgrades. Your defenses will attack and destroy the invading Muck Beetles. Experiment with different units and locations to maximize your defenses.
More Tower Defence Games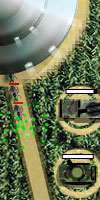 10,707 plays
The aliens are back to snack on farmer brains. This time they are filled with acid blood! Look out, the acid will harm your defenses. Strategically place the crop circles to make the maze. Then set...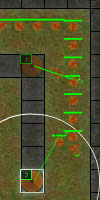 15,855 plays
Stop the blockage of grime and destroy the sewage. This seems to be a ripoff from the VectorTD games with just different graphics. The texts are hard to read.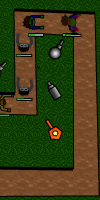 15,902 plays
Again some small improvements in ZombieTD4, a total of 8 towers now to defend against the undead...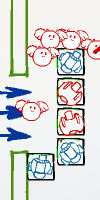 19,890 plays
Extreme critter war, build towers on the white board. The game has a drawn style which looks a bit boring.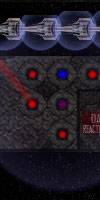 7,923 plays
The towers in this game are all colored lasers that vary in price and upgrades, very nice towers overall. The level is a bit boring though and so are the enemies, they're always the same. Also, you...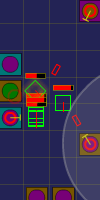 8,198 plays
A vector tower defence game, there's no path for your enemies so try to make a maze and use the colored squares for extra powers (longer range, more damage, ...) Be aware of the flying creeps!