Welcome to flashtowerdefence.com - your home for the best free online flash tower defense games.

Haven't you always wanted to fly around, destroying creeps and building defenses to survive? Well SpeedwayTD gives you a chance. Don't let the enemy cars drive pass the finish line. Use your towers to inflict damage on them and watch the sparks fly. This is not the average generic tower defense game. This game requires great multitasking, but is a simple game to start, and hard to master. Enjoy!
More Tower Defence Games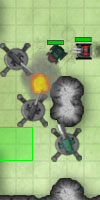 370,080 plays
Warzone is a tower defense game where you must survive as long as possible by building the most efficient line of defense. All this in beautiful graphics, shown from the top. You'll get some challe...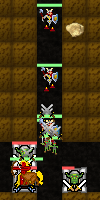 9,403 plays
Instead of towers you need to build lairs that produce troops like goblins, centaurs and vampires. This time you cant build next to the path like you used to do in other games. Give it a try!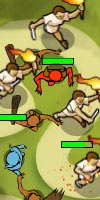 7,912 plays
The villagers have put up with your tyranny and casual violence for far too long. They found your castle and are revolting! Deploy your minions along the path to end their sorry existences before t...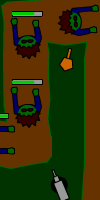 26,833 plays
The first zombie defense game, protect in this pretty simple game. Different zombies each level; crawling, running, fat ones. You can finish the game with only a few towers.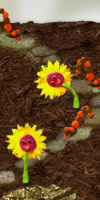 9,127 plays
Defend your garden for creeping insects! Go Go Garden Defense puts you in charge of a tower-based pest control system. Will you squash them with bleedlings, splatter them with sling berries, or bom...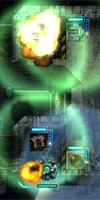 9,921 plays
Ionic is a beautiful science fiction tower defense game. Build turrets to stop the enemies that attack from the side. An original and challenging strategic war game, easy to learn, hard to master. ...