Welcome to flashtowerdefence.com - your home for the best free online flash tower defense games.

Rules and controls: - Click on the map to build a tower or an upgrade. - No building could be based on the caravan's path. - Two twers are couldn't be built to close. - There are different upgrades available on the right panel (for cash). - More detail description of the upgrades could be found in ingame tooltips. - It is possible to lock tower on a target by clicking the tower first and the target then. - If the target is in range of attack it will be attacked, random closest targets would be attacked otherwise. - Some upgrades could be activated for some sorht periods. - Whole additional ammo is limited Hints: 1) The more towers you build, the less money you get from one unit 2) Tumbleweeds, rats, rabbits could bemet on the battlefield. They are passive targets too. 3) It is not necessary to make a superpostion of the towers. Try to spread the towers along the road. 4) Using some additional upgrades, such as improved ammo gives you more cash 5) Sometimes locking the target of the tower manually is very usefull 6) Want to feel the rush? Just try to combine the Berserk and Sniper modes at the same time!
More Tower Defence Games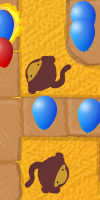 37,919 plays
More bloons to pop with your monkey towers. Also more useful things like monkey glue to slow enemies down and roadspikes. As always in a very nice way and well balanced.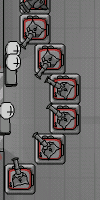 29,257 plays
Tower defense in the Madness universe. A simple and littlebit boring looking game that does however have multiple difficulties up to impossible so the game can be challenging for everyone!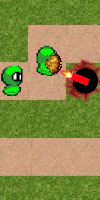 11,616 plays
A not so impressive tower defense game.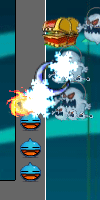 11,727 plays
A remake of Roman Sanine TD, this one looks a lot better with different enemies and towers. Build and upgrade or as they call it: Using coins, summon the heroes to kill the monsters.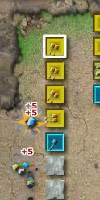 41,080 plays
Valley Defenders. The new part of Stalingrad tower defense has a more open gameplay. No paths for your enemies. Just build towers where you like. Also you might need to build power stations and scr...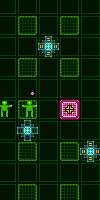 12,775 plays
A retro looking tower defense game where you need to create a network of generators and cables to provide energy to your towers. Select a difficulty level and a map, and then follow the tutorial fo...