Welcome to flashtowerdefence.com - your home for the best free online flash tower defense games.

Rules and controls: - Click on the map to build a tower or an upgrade. - No building could be based on the caravan's path. - Two twers are couldn't be built to close. - There are different upgrades available on the right panel (for cash). - More detail description of the upgrades could be found in ingame tooltips. - It is possible to lock tower on a target by clicking the tower first and the target then. - If the target is in range of attack it will be attacked, random closest targets would be attacked otherwise. - Some upgrades could be activated for some sorht periods. - Whole additional ammo is limited Hints: 1) The more towers you build, the less money you get from one unit 2) Tumbleweeds, rats, rabbits could bemet on the battlefield. They are passive targets too. 3) It is not necessary to make a superpostion of the towers. Try to spread the towers along the road. 4) Using some additional upgrades, such as improved ammo gives you more cash 5) Sometimes locking the target of the tower manually is very usefull 6) Want to feel the rush? Just try to combine the Berserk and Sniper modes at the same time!
More Tower Defence Games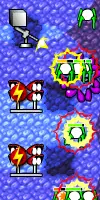 10,600 plays
Super Energy Apocalypse is BACK and better than ever in this update of the original! The world is in ruins. Rebuild your base with sustainable energy choices, then survive the hordes of mutant alie...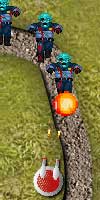 25,907 plays
An improved and expanded version of Bitmap Turret Defence. New monsters, interface,fx and a larger playfield. Stop the monsters from reaching the end of the path using the various turrets at your d...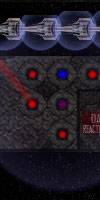 9,946 plays
The towers in this game are all colored lasers that vary in price and upgrades, very nice towers overall. The level is a bit boring though and so are the enemies, they're always the same. Also, you...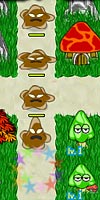 56,268 plays
Build and upgrade your mushrooms to defend the farm. A nice and pretty world, scroll through the map with the mouse. Towers are pretty basic but do have some upgrades. Also a useful minimap.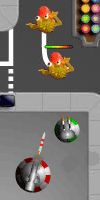 15,694 plays
More randomness in RD2, not that much new weaponry but a lot of original levels that unfortunately don't fit in the screen so you need to scroll, which is never nice in flash games.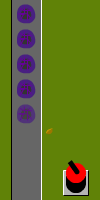 10,641 plays
This game is just a clear ripoff from Roman Sanine's Tower Defence 1. Protect your castle from being invaded by some members of Kongregate. Doesn't bring anything new besides some nicer colors.