Welcome to flashtowerdefence.com - your home for the best free online flash tower defense games.

Rules and controls: - Click on the map to build a tower or an upgrade. - No building could be based on the caravan's path. - Two twers are couldn't be built to close. - There are different upgrades available on the right panel (for cash). - More detail description of the upgrades could be found in ingame tooltips. - It is possible to lock tower on a target by clicking the tower first and the target then. - If the target is in range of attack it will be attacked, random closest targets would be attacked otherwise. - Some upgrades could be activated for some sorht periods. - Whole additional ammo is limited Hints: 1) The more towers you build, the less money you get from one unit 2) Tumbleweeds, rats, rabbits could bemet on the battlefield. They are passive targets too. 3) It is not necessary to make a superpostion of the towers. Try to spread the towers along the road. 4) Using some additional upgrades, such as improved ammo gives you more cash 5) Sometimes locking the target of the tower manually is very usefull 6) Want to feel the rush? Just try to combine the Berserk and Sniper modes at the same time!
More Tower Defence Games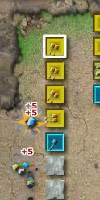 40,973 plays
Valley Defenders. The new part of Stalingrad tower defense has a more open gameplay. No paths for your enemies. Just build towers where you like. Also you might need to build power stations and scr...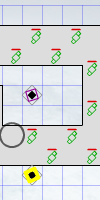 10,536 plays
Large and clear looking tower defense, all towers are lasers, that speaks for itself. Upgrades are good but the game is pretty difficult.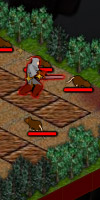 17,172 plays
The ultimate Protector tower defense experience. Protector 4 takes the now classic gameplay and expands on it massively. Work as a mercenary for 11 different factions using 46 unique units. Hire yo...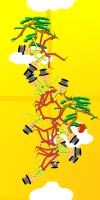 5,871 plays
Also known as <b>Overmustasch TD</b>. The man with the moustache over his nose is throwing a big party but all his guests are a bit late! Help them to make it to the party in time by giving them co...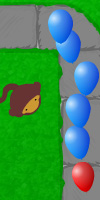 26,034 plays
The famous and addictive Bloons games have their own tower defence game now! Pop the bloons, it gives you some very nice and useful towers with a few upgrades. Very colorful game...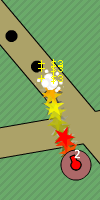 40,178 plays
Defend Your Castle. Roman Sanine's latest update of the Tower Defence game, improved graphics and nice different maps to play. Click the castle to open the buy menu. In this game its possible to ge...