Welcome to flashtowerdefence.com - your home for the best free online flash tower defense games.

Rules and controls: - Click on the map to build a tower or an upgrade. - No building could be based on the caravan's path. - Two twers are couldn't be built to close. - There are different upgrades available on the right panel (for cash). - More detail description of the upgrades could be found in ingame tooltips. - It is possible to lock tower on a target by clicking the tower first and the target then. - If the target is in range of attack it will be attacked, random closest targets would be attacked otherwise. - Some upgrades could be activated for some sorht periods. - Whole additional ammo is limited Hints: 1) The more towers you build, the less money you get from one unit 2) Tumbleweeds, rats, rabbits could bemet on the battlefield. They are passive targets too. 3) It is not necessary to make a superpostion of the towers. Try to spread the towers along the road. 4) Using some additional upgrades, such as improved ammo gives you more cash 5) Sometimes locking the target of the tower manually is very usefull 6) Want to feel the rush? Just try to combine the Berserk and Sniper modes at the same time!
More Tower Defence Games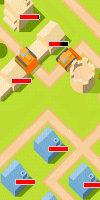 8,111 plays
You are commander of defensive forces.You must defend all 12 sectors of village from invaders. You have building materials, 3 types of towers and mad-kamikaze-villagers at your command. Good luck!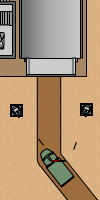 11,935 plays
A really large TD game. Its possible to zoom in and out on the game. Defend your base in the desert. Enemies can come from the path but also other sides. Protect and upgrade. Has a useful map to se...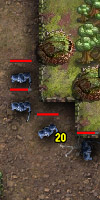 57,648 plays
Protect your gemstones from greedy creeps. Build and upgrade towers on different types of land to protect your collection of shiny gems.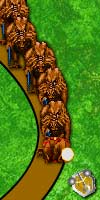 104,233 plays
BitmapTD is a pretty basic looking towerdefence game with sprites with some classic game monsters as bad guys. This game seems to be based on Element TD 2 with a camera that can follow the creeps.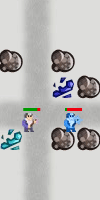 13,900 plays
A tower defence game that's also a bit based on luck. Place 5 gems each round, you can only keep one. Upgrade the chance to find better gems and upgrade or combine your gems to get better. Original...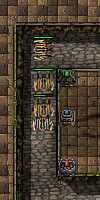 18,690 plays
From the same maker as ElementTD and way better. A beautiful map and nice rpg-style menu layouts. Also a nice sandbox/cheat mode to play. Two lines of enemies will come in each wave, don't let the ...