Welcome to flashtowerdefence.com - your home for the best free online flash tower defense games.

Rules and controls: - Click on the map to build a tower or an upgrade. - No building could be based on the caravan's path. - Two twers are couldn't be built to close. - There are different upgrades available on the right panel (for cash). - More detail description of the upgrades could be found in ingame tooltips. - It is possible to lock tower on a target by clicking the tower first and the target then. - If the target is in range of attack it will be attacked, random closest targets would be attacked otherwise. - Some upgrades could be activated for some sorht periods. - Whole additional ammo is limited Hints: 1) The more towers you build, the less money you get from one unit 2) Tumbleweeds, rats, rabbits could bemet on the battlefield. They are passive targets too. 3) It is not necessary to make a superpostion of the towers. Try to spread the towers along the road. 4) Using some additional upgrades, such as improved ammo gives you more cash 5) Sometimes locking the target of the tower manually is very usefull 6) Want to feel the rush? Just try to combine the Berserk and Sniper modes at the same time!
More Tower Defence Games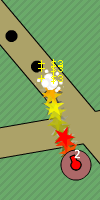 40,892 plays
Defend Your Castle. Roman Sanine's latest update of the Tower Defence game, improved graphics and nice different maps to play. Click the castle to open the buy menu. In this game its possible to ge...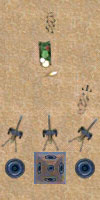 8,140 plays
Defend your base in a war front. Build five different cannons to defend yourself. Looks nice and realistic. Unfortunately NO upgrades, that's up to the second version of this game.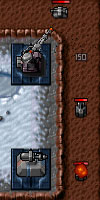 12,234 plays
Tower defense game with some additional micro management and old school pixel art art. Progress on the mini map and try to beat all 25 different maps. Use your mouse cursor to place, upgrade or sel...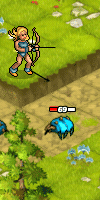 11,453 plays
Place the characters (towers) in a beautiful fantasy world. The levels are only very small but still challenging as what. Your towers will gain experience when they kill someone and will this way a...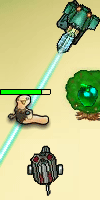 41,934 plays
Build and defend your garden of apple trees, pick ripe apples to earn cash, defend against the worms that come from all sides.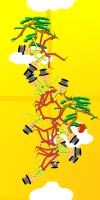 6,521 plays
Also known as <b>Overmustasch TD</b>. The man with the moustache over his nose is throwing a big party but all his guests are a bit late! Help them to make it to the party in time by giving them co...