Welcome to flashtowerdefence.com - your home for the best free online flash tower defense games.

Rules and controls: - Click on the map to build a tower or an upgrade. - No building could be based on the caravan's path. - Two twers are couldn't be built to close. - There are different upgrades available on the right panel (for cash). - More detail description of the upgrades could be found in ingame tooltips. - It is possible to lock tower on a target by clicking the tower first and the target then. - If the target is in range of attack it will be attacked, random closest targets would be attacked otherwise. - Some upgrades could be activated for some sorht periods. - Whole additional ammo is limited Hints: 1) The more towers you build, the less money you get from one unit 2) Tumbleweeds, rats, rabbits could bemet on the battlefield. They are passive targets too. 3) It is not necessary to make a superpostion of the towers. Try to spread the towers along the road. 4) Using some additional upgrades, such as improved ammo gives you more cash 5) Sometimes locking the target of the tower manually is very usefull 6) Want to feel the rush? Just try to combine the Berserk and Sniper modes at the same time!
More Tower Defence Games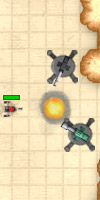 31,764 plays
Warzone Tower Defense Extended expands upon the original game adding new tower upgrades and other unlock-able enhancements. Unlock the extras by playing through the levels or buy them from the upgr...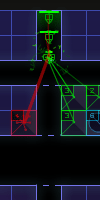 24,060 plays
An updated version of VectorTD with more of the nice vector styled graphics of course and more challenging levels. Use the right colors for the right vectoids.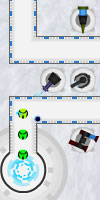 11,294 plays
Build your towers in a winter landscape, there are a few different towers to build through the 25 campaign levels. Later, 5 more levels will become available. Read the in-game info for detailed ins...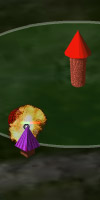 8,867 plays
Very basic TD game, no upgrades, no path. Just build towers and choose them right to keep the enemies away.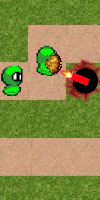 11,917 plays
A not so impressive tower defense game.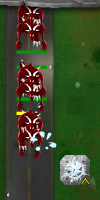 15,522 plays
Tower defense game based on leveling your tower. Lots of towers, enemies, achievements and upgrades. Balanced game with very wide range of game strategies. Build your best defense. Always use your ...