Welcome to flashtowerdefence.com - your home for the best free online flash tower defense games.

Prepare your defense against the oncoming waves of creeps. Don't let them complete they're path. Do that by building your base that consist of defense towers along the way. Manage and upgrade them to get to higher levels. SELL some if you need the extra money to upgrade. You have 6 types of towers to chose from once you have enough gold, to use in order to stop 10 different types of creeps attacking in waves. The fragile balance between your revenue, the enemy's resistance, and your tower's strength and upgrades requires planning and creative strategies. Will you be able to handle it all? Will you find an optimal solution? Is there one?! Complete all the levels to be achieve victory and be the God of TD. Good luck!
More Tower Defence Games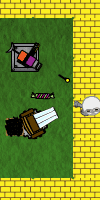 8,264 plays
A (late) Halloween game, of course candy towers and a lot of funny creeps. But also some good strategy and a lot of different towers in 8 levels with multiple waves.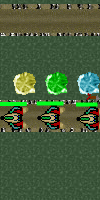 9,005 plays
The RPG elements like magic towers are added in this game. Well balanced levels if you place your towers right. Good luck! You can choose to play the game with or without the path.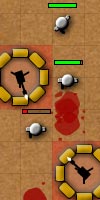 68,196 plays
SNAFU TD is a military themed tower defense game. It features multiple missions with ingame achievements. The different maps are challenging and the game looks good.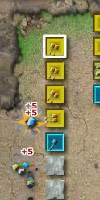 41,315 plays
Valley Defenders. The new part of Stalingrad tower defense has a more open gameplay. No paths for your enemies. Just build towers where you like. Also you might need to build power stations and scr...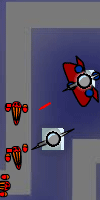 10,859 plays
Build your towers out of different elements, allows you to completely customize those towers, just like it's little brother: WhenHellFreezesOver. This game is better balanced and has a very nice map.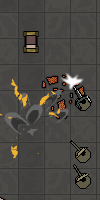 10,155 plays
A second world war tower defense game from free-online-games. Quality as always and also a pretty difficult game, some strategy is needed here! Upgrade by just clicking a tower.