Welcome to flashtowerdefence.com - your home for the best free online flash tower defense games.

Prepare your defense against the oncoming waves of creeps. Don't let them complete they're path. Do that by building your base that consist of defense towers along the way. Manage and upgrade them to get to higher levels. SELL some if you need the extra money to upgrade. You have 6 types of towers to chose from once you have enough gold, to use in order to stop 10 different types of creeps attacking in waves. The fragile balance between your revenue, the enemy's resistance, and your tower's strength and upgrades requires planning and creative strategies. Will you be able to handle it all? Will you find an optimal solution? Is there one?! Complete all the levels to be achieve victory and be the God of TD. Good luck!
More Tower Defence Games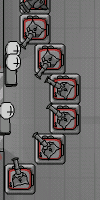 29,066 plays
Tower defense in the Madness universe. A simple and littlebit boring looking game that does however have multiple difficulties up to impossible so the game can be challenging for everyone!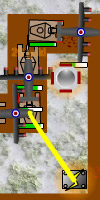 13,536 plays
Defend your base in a war zone against tanks and planes. A few towers that are all very powerful, one level that's easy to defend.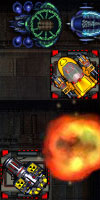 11,676 plays
A science-fiction defense game from Packed. Build large turrets to shoot down the enemies in this beautiful game.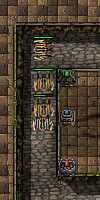 18,843 plays
From the same maker as ElementTD and way better. A beautiful map and nice rpg-style menu layouts. Also a nice sandbox/cheat mode to play. Two lines of enemies will come in each wave, don't let the ...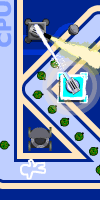 22,199 plays
An amusing tower defense game with the same theme as Master of Security, defend your computer from viruses. Find your favorite towers and their upgrades.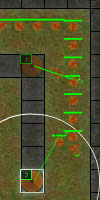 15,359 plays
Stop the blockage of grime and destroy the sewage. This seems to be a ripoff from the VectorTD games with just different graphics. The texts are hard to read.