Welcome to flashtowerdefence.com - your home for the best free online flash tower defense games.

Prepare your defense against the oncoming waves of creeps. Don't let them complete they're path. Do that by building your base that consist of defense towers along the way. Manage and upgrade them to get to higher levels. SELL some if you need the extra money to upgrade. You have 6 types of towers to chose from once you have enough gold, to use in order to stop 10 different types of creeps attacking in waves. The fragile balance between your revenue, the enemy's resistance, and your tower's strength and upgrades requires planning and creative strategies. Will you be able to handle it all? Will you find an optimal solution? Is there one?! Complete all the levels to be achieve victory and be the God of TD. Good luck!
More Tower Defence Games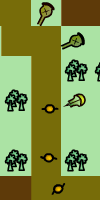 12,732 plays
You, as a factory manager, have a rival, Evil Bob, whom is trying to take down all your factories. You can build a variety of towers, upgrade your technology, or build more factories. Can you preve...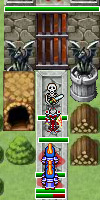 28,282 plays
A Tower Defense game with RPG and fantasy elements. Create monsters and demons to defend your base from the invading heroes. Use the arrow keys to move your hero, the mouse is used for everything e...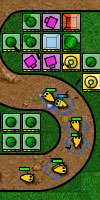 66,784 plays
FlashElements TowerDefense 2, the sequel to one of the first classic tower defence games. Includes 10 towers and a store with goodies. Defend your elements from being stolen by building towers to a...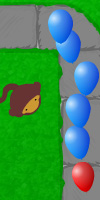 25,911 plays
The famous and addictive Bloons games have their own tower defence game now! Pop the bloons, it gives you some very nice and useful towers with a few upgrades. Very colorful game...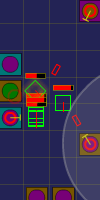 7,726 plays
A vector tower defence game, there's no path for your enemies so try to make a maze and use the colored squares for extra powers (longer range, more damage, ...) Be aware of the flying creeps!

8,596 plays
A unique tower defence game where you build towers on the bottom of tree branches to stop the falling boulders.