Welcome to flashtowerdefence.com - your home for the best free online flash tower defense games.

When you press "Start" (n) you will see a "wave" of insects entering the arena and moving from top to bottom and from left to right towards the "exits" of the arena. Each time a bug reaches the opposite side of the arena, you will loose one "life point". The amount of life points is shown in the center of the menu-flower. Construct barriers to prevent the bugs from finding the exit. Place the forces of nature (synonym: building blocks or towers) from the menu-flower where ever you want inside of the arena. Depending on your wealth (coins) you have to choose which "elemental" tower fits best according to the "elemental" bugs. Towers can be upgraded! It's often better to upgrade towers than to buy new ones. Every elemental force has its own damage value and range. By clicking on these you can display their detailed information. HINTS * Forces can be upgraded! It's often better to upgrade forces than to buy new ones. * Force the bugs to walk the longest possible distances. * Try to "juggle" with the bugs: close and open your labyrinth at specific spots to keep the insects trapped in your construction. You are allowed to switch openings in your construction by removing or adding towers and redirect the bugs on their way towards the exit. Remember that you cannot fully close the exits!
More Tower Defence Games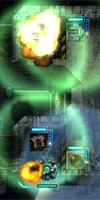 10,480 plays
Ionic is a beautiful science fiction tower defense game. Build turrets to stop the enemies that attack from the side. An original and challenging strategic war game, easy to learn, hard to master. ...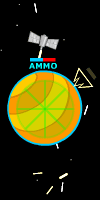 8,948 plays
The complete name of this game is Satellite Turret Alien Recon Defence. Build your turrets strategically around your planet and defend. This is turret defense so you'll have to click to shoot.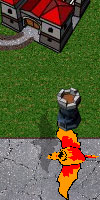 10,206 plays
Based on the famous Warcraft tower defense system, the map is larger than your screen so scroll with the arrowkeys or mouse. Classic towers, 5 levels to upgrade. Also techlevels, figure it out and ...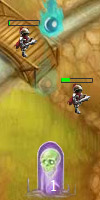 9,819 plays
A game with beautiful fantasy style graphics, draw the right symbols to create the towers, then place them. A complicated game with some nice towers and a great story mode.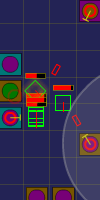 8,383 plays
A vector tower defence game, there's no path for your enemies so try to make a maze and use the colored squares for extra powers (longer range, more damage, ...) Be aware of the flying creeps!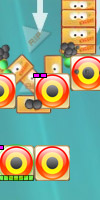 12,190 plays
Tower Defence with a computer-theme. Defend yourself against spam, virusses, spyware and more. Original tower idea's to defend your computer against everything, includes upgrades ofcourse. Also som...