Welcome to flashtowerdefence.com - your home for the best free online flash tower defense games.

When you press "Start" (n) you will see a "wave" of insects entering the arena and moving from top to bottom and from left to right towards the "exits" of the arena. Each time a bug reaches the opposite side of the arena, you will loose one "life point". The amount of life points is shown in the center of the menu-flower. Construct barriers to prevent the bugs from finding the exit. Place the forces of nature (synonym: building blocks or towers) from the menu-flower where ever you want inside of the arena. Depending on your wealth (coins) you have to choose which "elemental" tower fits best according to the "elemental" bugs. Towers can be upgraded! It's often better to upgrade towers than to buy new ones. Every elemental force has its own damage value and range. By clicking on these you can display their detailed information. HINTS * Forces can be upgraded! It's often better to upgrade forces than to buy new ones. * Force the bugs to walk the longest possible distances. * Try to "juggle" with the bugs: close and open your labyrinth at specific spots to keep the insects trapped in your construction. You are allowed to switch openings in your construction by removing or adding towers and redirect the bugs on their way towards the exit. Remember that you cannot fully close the exits!
More Tower Defence Games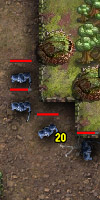 57,650 plays
Protect your gemstones from greedy creeps. Build and upgrade towers on different types of land to protect your collection of shiny gems.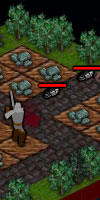 11,654 plays
Second part of the Protector series. Again the 3D isometric perspective to the game and and fantasy world as theme, go through the map for a lot of missions.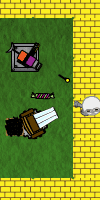 7,856 plays
A (late) Halloween game, of course candy towers and a lot of funny creeps. But also some good strategy and a lot of different towers in 8 levels with multiple waves.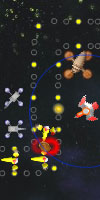 6,926 plays
Welcome to Last Hope TD! Your main task will be protecting the Earth from alien invasion. To fulfill this important mission you will have the ship class AT-021. Unfortunately the Earth does not hav...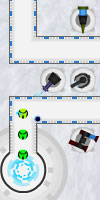 10,605 plays
Build your towers in a winter landscape, there are a few different towers to build through the 25 campaign levels. Later, 5 more levels will become available. Read the in-game info for detailed ins...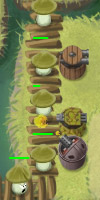 43,253 plays
Defend your farm from waves of impudent animals in this nice looking hillbilly tower defense game. Build and upgrade your weapons to kill all enemies through the beautiful levels.