Welcome to flashtowerdefence.com - your home for the best free online flash tower defense games.

When you press "Start" (n) you will see a "wave" of insects entering the arena and moving from top to bottom and from left to right towards the "exits" of the arena. Each time a bug reaches the opposite side of the arena, you will loose one "life point". The amount of life points is shown in the center of the menu-flower. Construct barriers to prevent the bugs from finding the exit. Place the forces of nature (synonym: building blocks or towers) from the menu-flower where ever you want inside of the arena. Depending on your wealth (coins) you have to choose which "elemental" tower fits best according to the "elemental" bugs. Towers can be upgraded! It's often better to upgrade towers than to buy new ones. Every elemental force has its own damage value and range. By clicking on these you can display their detailed information. HINTS * Forces can be upgraded! It's often better to upgrade forces than to buy new ones. * Force the bugs to walk the longest possible distances. * Try to "juggle" with the bugs: close and open your labyrinth at specific spots to keep the insects trapped in your construction. You are allowed to switch openings in your construction by removing or adding towers and redirect the bugs on their way towards the exit. Remember that you cannot fully close the exits!
More Tower Defence Games

9,464 plays
A unique tower defence game where you build towers on the bottom of tree branches to stop the falling boulders.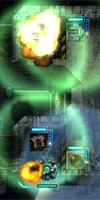 10,681 plays
Ionic is a beautiful science fiction tower defense game. Build turrets to stop the enemies that attack from the side. An original and challenging strategic war game, easy to learn, hard to master. ...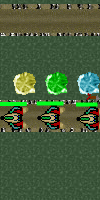 9,341 plays
The RPG elements like magic towers are added in this game. Well balanced levels if you place your towers right. Good luck! You can choose to play the game with or without the path.
13,588 plays
Second game online with the name Turret Defense. Defend a straight road by placing towers next to it, sounds simple... This game has a pretty long intro too.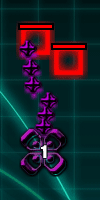 7,312 plays
A nice space tower defense game, build your towers to stop the vector shapes from reaching the bottom of the screen.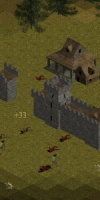 11,495 plays
Build your town and towers freely around the maps in this medieval zombie tower defense game. Choose strategic positions for your walls and towers to build. Use the mouse to make buildings, walls a...