Welcome to flashtowerdefence.com - your home for the best free online flash tower defense games.

When you press "Start" (n) you will see a "wave" of insects entering the arena and moving from top to bottom and from left to right towards the "exits" of the arena. Each time a bug reaches the opposite side of the arena, you will loose one "life point". The amount of life points is shown in the center of the menu-flower. Construct barriers to prevent the bugs from finding the exit. Place the forces of nature (synonym: building blocks or towers) from the menu-flower where ever you want inside of the arena. Depending on your wealth (coins) you have to choose which "elemental" tower fits best according to the "elemental" bugs. Towers can be upgraded! It's often better to upgrade towers than to buy new ones. Every elemental force has its own damage value and range. By clicking on these you can display their detailed information. HINTS * Forces can be upgraded! It's often better to upgrade forces than to buy new ones. * Force the bugs to walk the longest possible distances. * Try to "juggle" with the bugs: close and open your labyrinth at specific spots to keep the insects trapped in your construction. You are allowed to switch openings in your construction by removing or adding towers and redirect the bugs on their way towards the exit. Remember that you cannot fully close the exits!
More Tower Defence Games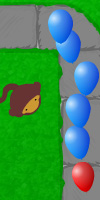 26,142 plays
The famous and addictive Bloons games have their own tower defence game now! Pop the bloons, it gives you some very nice and useful towers with a few upgrades. Very colorful game...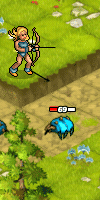 10,997 plays
Place the characters (towers) in a beautiful fantasy world. The levels are only very small but still challenging as what. Your towers will gain experience when they kill someone and will this way a...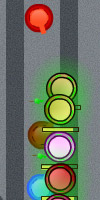 6,506 plays
A happy looking towerdefencegame, all round shaped enemies. Alternately press left an right arrowkeys to let the power go up, and built your different towers across the triangle shaped track. And a...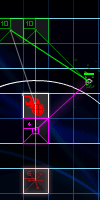 99,262 plays
The people from Candystand did an excellent job on the second part of Vector Tower Defense. Not so much new towers, but the levels and challenges are better. Give it a try and get addicted! The loa...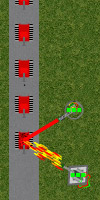 8,525 plays
A 50 Kb tower defense game, buy different turrets and upgrade them with elements like Lightning, Fire or Ice, or give them power upgrades. All very basic and not that challenging.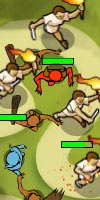 7,979 plays
The villagers have put up with your tyranny and casual violence for far too long. They found your castle and are revolting! Deploy your minions along the path to end their sorry existences before t...