Welcome to flashtowerdefence.com - your home for the best free online flash tower defense games.

When you press "Start" (n) you will see a "wave" of insects entering the arena and moving from top to bottom and from left to right towards the "exits" of the arena. Each time a bug reaches the opposite side of the arena, you will loose one "life point". The amount of life points is shown in the center of the menu-flower. Construct barriers to prevent the bugs from finding the exit. Place the forces of nature (synonym: building blocks or towers) from the menu-flower where ever you want inside of the arena. Depending on your wealth (coins) you have to choose which "elemental" tower fits best according to the "elemental" bugs. Towers can be upgraded! It's often better to upgrade towers than to buy new ones. Every elemental force has its own damage value and range. By clicking on these you can display their detailed information. HINTS * Forces can be upgraded! It's often better to upgrade forces than to buy new ones. * Force the bugs to walk the longest possible distances. * Try to "juggle" with the bugs: close and open your labyrinth at specific spots to keep the insects trapped in your construction. You are allowed to switch openings in your construction by removing or adding towers and redirect the bugs on their way towards the exit. Remember that you cannot fully close the exits!
More Tower Defence Games

9,087 plays
A unique tower defence game where you build towers on the bottom of tree branches to stop the falling boulders.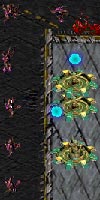 25,325 plays
A simple tower defence game with StarCraft sprites, nothing too special.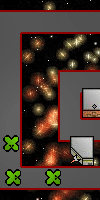 11,452 plays
A space towerdefence game. Build and upgrade towers but also buy huts and schools for your people. Researches also available. It may take a while to learn the full potential of this game.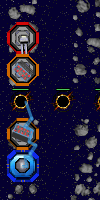 10,649 plays
You may have some trouble fitting this large game in your window. But that's sure worth it. Protect different maps with nice towers.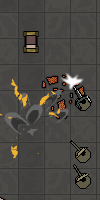 10,223 plays
A second world war tower defense game from free-online-games. Quality as always and also a pretty difficult game, some strategy is needed here! Upgrade by just clicking a tower.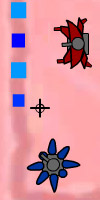 7,758 plays
Basic game with only one tower that can be upgraded with multiple elements: Fire, Water and Air. This gives you nice created towers. The level is very simple, so are those enemies from hell.