Welcome to flashtowerdefence.com - your home for the best free online flash tower defense games.

More Tower Defence Games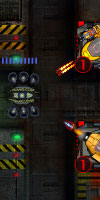 12,823 plays
Build towers and survive through 51 hardcore waves of aliens that heal themselves, haste other enemies, split into more enemies and freeze your towers in Gondar defense. Select towers to build by l...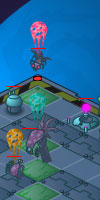 9,705 plays
A space tower defence game, protect your platform against invading aliens. As the titl says, most of those will come in with a parachute so make sure your air defence works well! Eliminate the inva...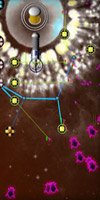 16,625 plays
Play 21 new missions for The Space Game: The hit game from The Casual Collective. Defend, repair, mine, survive and kick some ass! 4 Levels of difficulty to select from. Follow the 2 quick tutorial...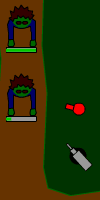 11,831 plays
Prevent 50 waves of zombies from leaving the map. This game is not too hard and possible to finish with only a few towers. You get 4 different towers, all fully upgradeable. Enjoy the different typ...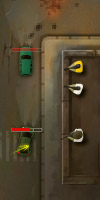 22,439 plays
A gang wars tower defense game also known as Homeboy Heroes. When they start moving in on your turf, itís time to welcome them with open gunfire. Click on the warrior you want/can afford and place ...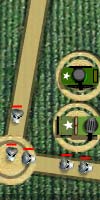 21,172 plays
Build your own level to defend by moving the crop circles and make paths for the aliens, then build towers like rocket launchers, tanks, jeeps and more war fun!